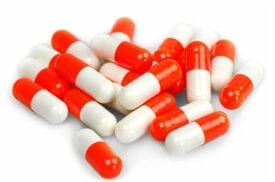 People often struggle to take the first step towards seeking help for addiction-related problems. Denial is often a factor that is inherent in most addictions or substance dependency, resulting in seeking help only when life becomes unmanageable. That can be the case whether the addiction is alcohol or drugs, gambling, pornography or other sexual addictions, food, or others. We work with all types of addictions from both individual and family perspectives. It is not uncommon for someone with addiction to also have other mental health needs. In these cases, we work from a dual diagnosis perspective. It is often challenging to determine the level of care best suited to ensure a successful outcome. Some people will first need inpatient rehabilitation before stepping down to a lower level of care. Others may be appropriate for intensive outpatient treatment (IOP), while some may only need individual counseling in order to achieve their goals.
Additional Addiction Help
It is often also helpful for people with substance abuse or addiction issues to attend 12-step programs or other types of group programs such as Moderation Management. Involvement of family members is sometimes a crucial part of treatment whether inpatient or outpatient and can make all of the difference in ensuring successful outcomes.
Our Counselors
We have a Licensed Certified Alcohol and Drug Counselor as part of our team who can assess your situation and help you determine the best course of action. Our counselors are trained in substance abuse counseling from both individual and family perspectives and able to address the addiction counseling needs of all family members.
All of our counselors will work with adolescents and adults who have addiction or substance abuse issues in addition to their other mental health needs.
Feel free to contact us or call 908-852-9000 and our clinical coordinator will be happy to speak with you and discuss how to best meet your addiction or substance abuse counseling needs. Don't forget to check out our FAQ's.