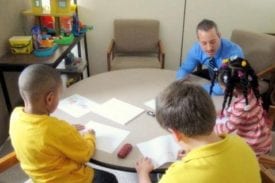 Group therapy is an effective form of treatment for children and adolescents to learn new skills and behaviors. The group format helps children and adolescents learn they are not alone with their struggles and helps them make meaningful connections with others. We sometimes offer varying groups focused on:
Social skills development
Anxiety
Attentional issues
Anger management
Depression
If a particular group that pertains to your child's individual needs is not being offered at the time you contact us, the clinical coordinator will be happy to place your child on a waiting list for future group therapy.
Contact A Center For Counseling
Feel free to contact us or call 908-852-9000 to speak with our clinical coordinator regarding current availability of children's or adolescent group therapy.